Sprekers
Dr. Lars Christensen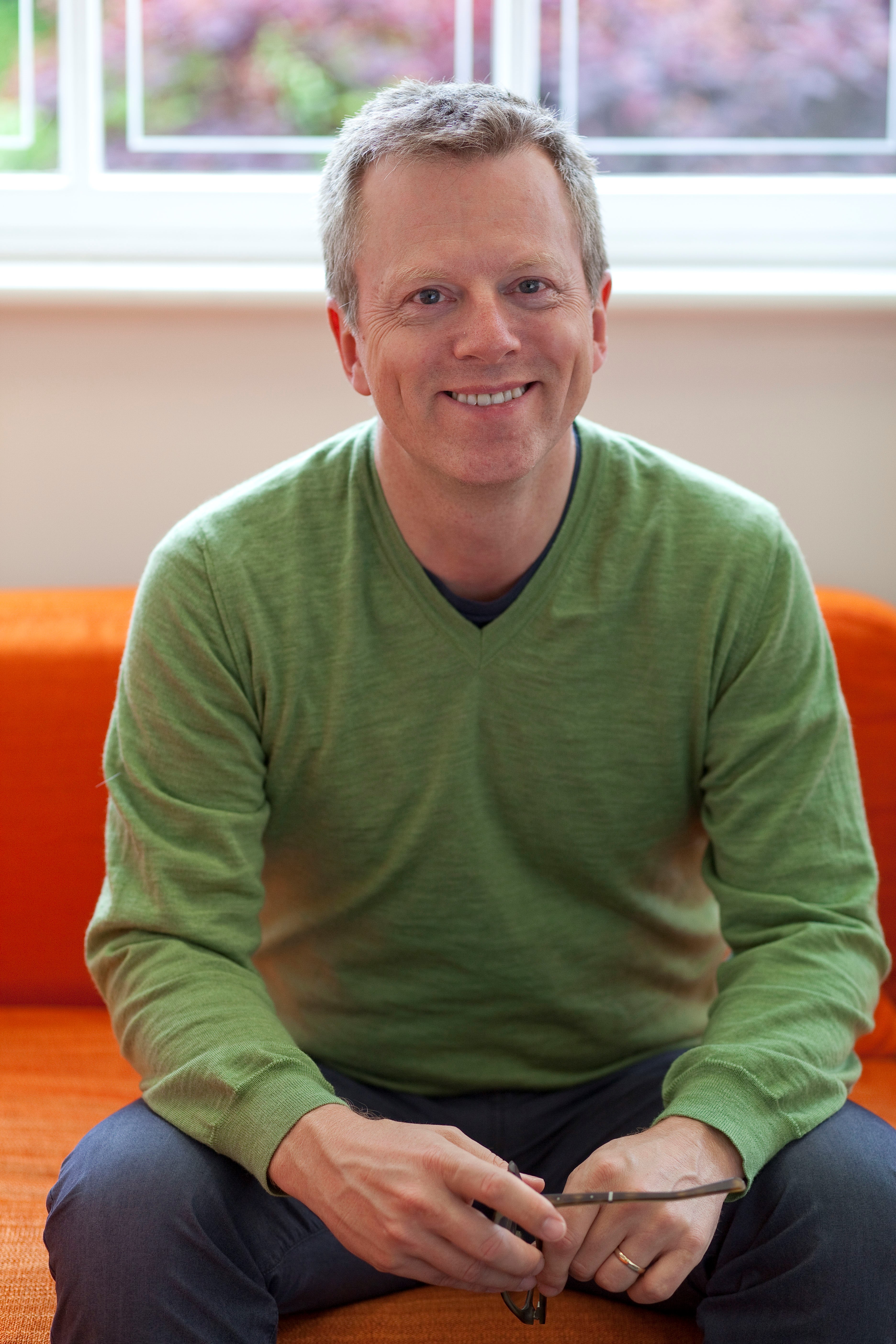 Dr. Lars Rosén Christensen graduated form the Royal Dental College, Copenhagen, Denmark in 1990. He received his PhD in 1993 from the Department of Orthodontics and the Department of Medical Anatomy at the University of Copenhagen. After postgraduate studies at Guy's and St Thomas' Hospital he gained an MSc in Orthodontics and the Membership of the Royal College of Surgeons of Edinburgh. Dr. Christensen is in private practice in Oxford, UK. He is an Honorary Clinical Lecturer at UCL Eastman Dental Institute, London. His current research interest focuses on clinical applications of digital technologies, modern bonding materials, MBT treatment mechanics, adult and aesthetic treatment. Dr. Christensen has been using the MBT appliance system since the introduction in 1997. He has served on the clinical advisory board for the Incognito system and is a clinical advisor to 3Shape. Publications include developmental aspects of tooth development, anatomy, orthodontic bonding, aesthetic orthodontics, treatment mechanics and digital orthodontics. Dr. Christensen lectures extensively and has presented in Austral-Asia, Asia, Middle East, Europe as well as North and South America. He has presented more than 320 lectures around the world. He is a member of the British, European and American Associations of Orthodontics, The British Lingual Orthodontic Society and is an active Member of the Southern California component of the Edward H Angle Society.
Digital Workflows in Orthodontics Part 1
New ways of acquiring patient specific 3D data with intra-oral scanning systems have become available to clinicians allowing us to create a truly digital patient journey. Dr Christensen will examine pros and cons of various digital options and detail the workflow from initial consultation, imaging for diagnosis and treatment planning, model analysis and digital set-up options. The diagnostic use of 3D data though software will be analysed along with workflows deigned to improve the customization of orthodontic appliances and now available through laboratories and orthodontic manufacturing facilities in many parts of the world. The latest 3D printing technology is making several processes available in house in even small orthodontic clinics. Examples of digitally created customized appliances will be shown with clinical case material and emphasis will be made on the orthodontist's ability to control the design and development of the appliances. Labial as well as lingual and removable appliance options will be demonstrated.

Learning objectives:
Understand the steps involved in data acquisition
Understand the process of digital diagnosis and treatment planning
Develop an understanding for the appliances that can be generated from intra-oral 3D captured data
Be aware of different 3D printing techniques
Understand possibilities of customization of orthodontic appliances
Appreciate advantages and disadvantages of digitally designed orthodontic appliances
Digital Workflows in Orthodontics Part 2
Indirect bonding techniques
The expansion in 3D data acquisition has expanded the possibilities in indirect bonding. In this presentation Dr Christensen will analyse different methods for indirect bonding. The advantages and disadvantages will be presented with elements of cost benefit analysis included. With the availability of accurate but inexpensive printing techniques the workflows are now not only an option for large orthodontic clinics or large laboratory setups. The presentation will show the evolution in the process of indirect bonding and argue that it is now time to get involved in indirect orthodontic bonding.
Learning objectives:
Be aware of the scientific data on efficacy of indirect bonding techniques and the use of fully customize appliances
Understand advantages and disadvantages if indirect bonding tray materials
Be able to differentiate between the different available techniques for indirect bonding
Understand steps in the production of indirect bonding trays
Dr. Stella Chaushu DMD, MSc, PhD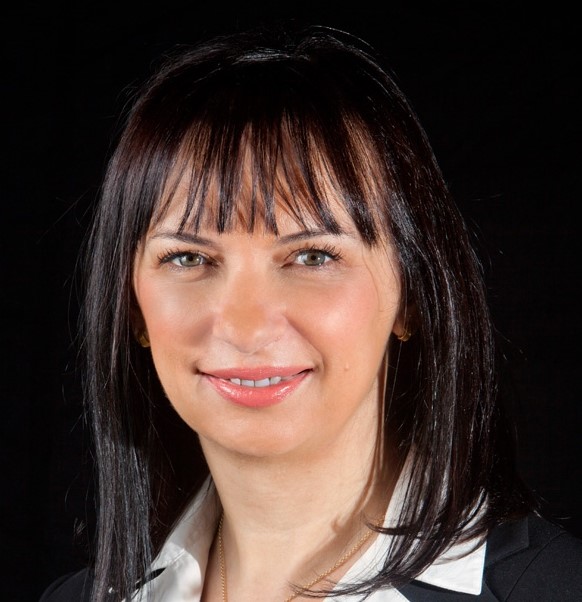 Dr. Stella Chaushu is Professor and Chairperson of Department of Orthodontics, Hebrew University-Hadassah School of Dental Medicine, Jerusalem, Israel. She is the coordinator of three different clinical fields in the department: adult orthodontics, orthodontic treatment for impacted teeth and treatment of Special Needs children. Dr. Chaushu also has a PhD degree in immunology. The results of her clinical and research activities have been published in over 100 articles in international refereed journals and in 6 chapters in books. She received several competitive grants and awards, including the prestigious Dewel award, given for the highest-ranked clinical research published in the American Journal of Orthodontics and Dentofacial Orthopedics and of Orthodontics in 2015. Dr. Chaushu is a member of the Editorial Board of American Journal of Orthodontics and Dentofacial Orthopedics and of Orthodontics. She presents lectures and courses internationally on the various aspects related to impacted teeth and the orthodontic-periodontic interface.
Prof. Nardy A. Casap, DMD, MD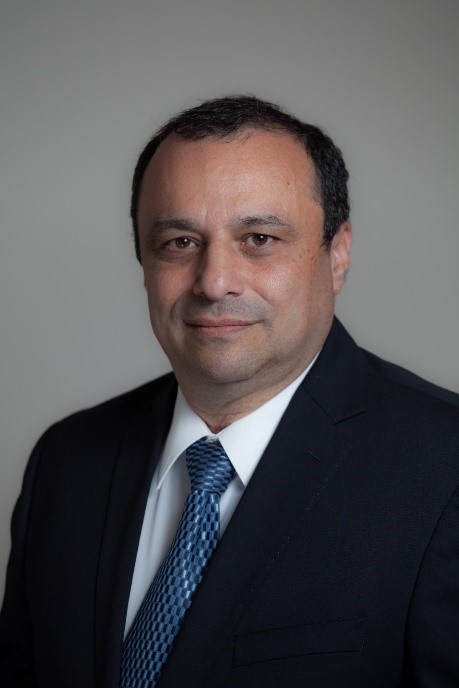 Dr. Casap is an Associate Professor of Oral and Maxillofacial Surgery and the coordinator of Orthognathic Surgery and Dental Implants in the Department of Oral and Maxillofacial Surgery at the Hebrew University-Hadassah School of Dental Medicine in Jerusalem. He is also the Residency Program Director in the Department of Oral and Maxillofacial Surgery. Dr. Casap has published more than 55 articles in the peer-reviewed literature. His primary research areas are: alveolar bone reconstruction, orthognathic surgery, navigation surgery systems, endoscopic surgery and periosteal distraction. Dr. Casap received his DMD from the University of Bucharest and his MD from the Hebrew University-Hadassah School of Dental Medicine.
Rick Paap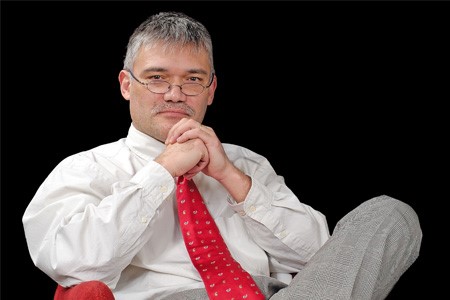 What's the Difference?
Of we het nu hebben over een goede wijn, een gecompliceerd uurwerk of een klassieke auto, het is de perceptie voor detail dat het onderscheid maakt tussen iets bijzonders en het alledaagse. Een audio connaisseur is zo'n zeldzaam figuur. Een persoon, met een feilloos distinctief vermogen… die precies weet wat subliem is en die direct herkent en apprecieert wanneer hij een omgeving betreedt van exceptionele perceptie. De audio connaisseur waardeert de subtiele schatten en diens complexiteit, die een vlekkeloze audio reproductie herbergt. Een briljante opname is de accumulatie van jarenlange training, expressieve kunst en meesterlijke audio architectuur. Al deze elementen kunnen alleen tot expressie komen, indien de afspeel medium eveneens zo briljant is als haar audio opname. Dit betekent dat er op geen enkele manier afbreuk gedaan mag worden aan de originele opname. Alleen dan ontvangt men iedere keer opnieuw de joie de vivre van het moment van creatie. Het doel bij Dynamic solutions is: het vangen van de magie, dat gecreëerd is in de opname studio en dit piekfijn aan u over te brengen in uw luisterkamer. Wij plegen onderzoek en speuren de gehele wereld af naar componenten van wereldklasse en voegen dit toe aan onze exclusieve collectie van audio reproductie meesterwerken.
Enjoy music, enjoy life!
Dr. Gertjan Mensink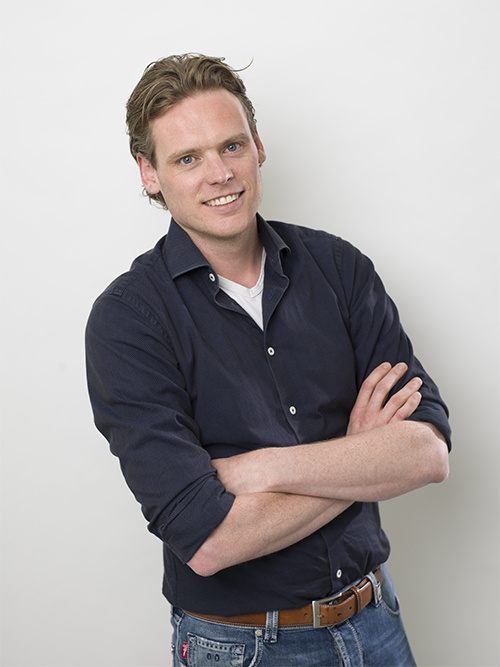 Gertjan Mensink voltooide zijn studie tandheelkunde in 2003 en de studie geneeskunde in 2006 in Amsterdam. Zijn opleiding tot Mond-, Kaak-. Aangezichtschirurg vond plaats in het Leids Universitair Medisch Centrum (2008). Sinds 2010 is hij werkzaam als MKA –chirurg in het Amphia ziekenhuis. Daarnaast deed hij wetenschappelijk onderzoek in de orthognatische chirurgie, waar hij begin 2015 op gepromoveerd is, met het proefschrift 'BSSO by the splitter-separator technique- Technical aspects and predictability'. Hij is nog steeds verbonden aan het Leids Universitair Medisch Centrum voor wetenschappelijk onderzoek en schreef meer dan 30 publicaties in wetenschappelijke (inter)nationale. Medio 2017 behaalde hij zijn Master in de Aangezichtschirurgie in Duitsland. Zijn aandachtsgebieden zijn de chirurgische orthodontie, OSAS en (pre) implantologische chirurgie.
Jop Verwey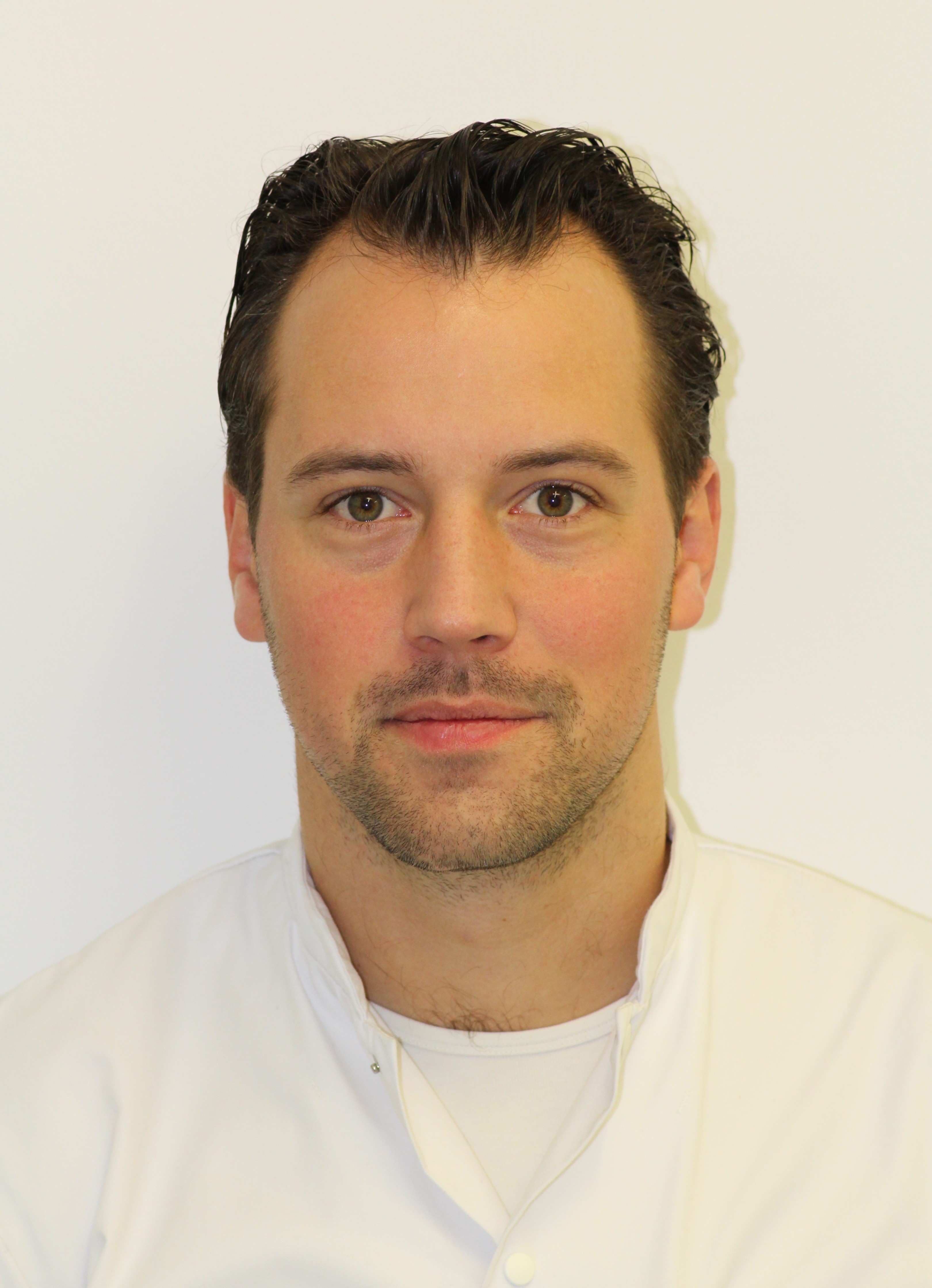 Jop Verweij voltooide zijn studie geneeskunde aan de Universiteit Leiden in 2013 en zijn studie tandheelkunde aan de Radboud Universiteit Nijmegen in 2016. Hij is werkzaam als MKA-chirurg in opleiding aan het Leids Universitair Medisch Centrum. Naast zijn studie tandheelkunde, was hij actief bij de stichting Medical Business als organisator van de Medical Business Masterclass en eindredacteur van het boek 'Artsen met verstand van zaken. Medisch leiderschap, financiën en organisatie in de zorg'. In 2017 is hij gepromoveerd aan de Universiteit Leiden, met het proefschrift getiteld "Bilateral sagittal split osteotomy, risk factors for complications and predictability of the splitter-separator technique". Zijn voornaamste aandachtsgebied is de chirurgische orthodontie, met meer dan 30 wetenschappelijke publicaties over onder andere de relatie tussen chirurgie en orthodontie, complicaties bij orthognatische chirurgie en autotransplantatie van gebitselementen.

Voorspelbaarheid bij orthognatische chirurgie en autotransplantatie

Een betrouwbare procedure met een voorspelbare uitkomst is de belangrijkste voorwaarde voor iedere chirurgische ingreep. Daarom is het van groot belang om factoren te identificeren, die de kans op een succesvol resultaat zo groot mogelijk maken. Wat is de invloed van specifieke chirurgische technieken op de kans op complicaties na orthognatische chirurgie? Zijn de risico's op complicaties hetzelfde voor jonge en oude patiënten? Kunnen verstandskiezen verwijderd worden tijdens de operatie, of dient dit van tevoren te gebeuren? Wat zijn de valkuilen bij het indiceren van een autotransplantatie? Is er een meerwaarde voor 3D technieken bij autotransplantatie? En waar liggen de grenzen van de mogelijkheden? Aan de hand van casuïstiek zal worden gepoogd te illustreren wat het verschil kan maken tussen een onvoorspelbare uitkomst en voorspelbaar succes.